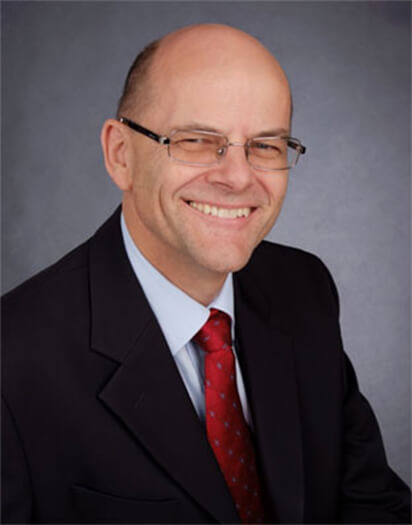 Tom

Stodulka
Mediator of the Year,
Conflict Resolution Practitioner,
and Australian Author
ABOUT

Tom Stodulka
Experience and Excellence Nationally and Internationally
"Be fair and reasonable, give maximum effort and show compassion to your fellow man."
From winning 2019's Australasian's Law Award's Mediator of the Year to being recognised in the Queen's Honours List in 2021, having mediated over 4,000 legal disputes within Australia, and even becoming an Australian author and poet …
Tom Stodulka's 30 year young career as a lawyer has allowed him to work with powerful names. From being mentored by Sir Laurence Street (the 14th Chief Justice of New South Wales), to further training with David Newton & Nina Harding of Accord Group, and even more training still with countless dignified names. Tom has worked with the very people who have brought mediation to where it is today.
Over these 30 years, Tom has provided services to individuals across Australia including specialist mediation, conciliation, facilitation, conflict coaching and victim-offender conference convenor services.
Tom has also had the pleasure of being featured in numerous articles and publications. This includes Conflict Resolution Centre, Australasian Lawyer, Co-Mediation and more.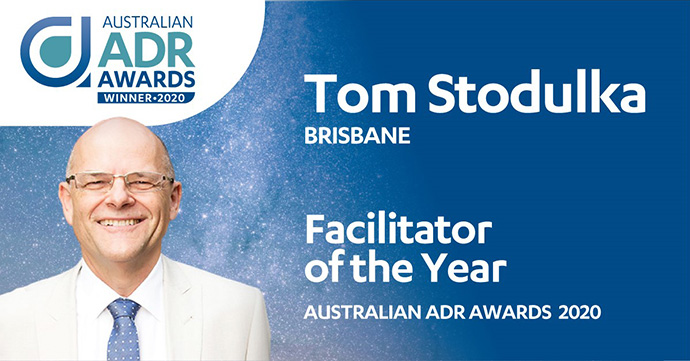 During his recent appearance in Australasian Law Awards, Tom was asked:
"I'm very impressed by your high success rate of 85%, what's your secret?"
Tom attributes his success to genuinely loving people and leveraging this to open successful communication channels. This is how he assists both businesses and individuals in avoiding and resolving disputes.
Tom Stodulka began his career after graduating in Law at The University of Sydney in 1974.
Since then, he has worked alongside the pioneers of mediation that have allowed it to become what it is today.
This includes:
Being the mentee of Sir Laurence Street, the 14th Chief Justice of the Supreme Court of New South Wales.
Receiving further training from David Newton & Nina Harding of Accord Group
With even more training under David Syme and Rhian Williams; with LEADR's Joanna Kalowski and Sue Duncombe; the Conflict Resolution Network trainers; Professor Dale Bagshaw at the University of SA, Bond's Professors Boulle, Wade and Cavanagh and a long list of other colleagues, associates and friends.
One of his recent notable achievements include winning 2019's Australasian's Law Award's Mediator of the Year, for which he thanks CEO Fiona Hollier and the RI team for the faith and confidence put in him.
Tom is a specialist mediator, conciliator, facilitator, conflict coach and victim-offender conference convenor. In addition to a career as a legal officer in the Navy he has worked for a number of diverse organizations including the NSW Public Trustee, the Legal Aid Division of the NSW Law Society, the ACT Housing Review Committee and Health Complaints Commission, the NT Attorney General's Department and the Federal Merit Protection and Review Agency. As the Director of Naval Legal Services in 1993-1994, he introduced the philosophy of mediation as an alternative to litigation to assist complainants and the Royal Australian Navy to attain early resolution of harassment claims against the Commonwealth
He has held senior positions in Government including National Director of Naval Legal Services, Deputy Ombudsman (NT), Anti-Discrimination Commissioner (NT), Chair Health Complaints Review Committee (NT), Principal Community Visitor (NT) and Policy Director Attorney-General's Department (NT).
He has mediated over 4,000 disputes throughout Australia ranging from workplace, family law, and multi-million dollar commercial transactions, conciliations for the Qld Federal Magistrates Court, the Conflict Resolution Service (ACT), the Qld Dispute Resolution Branch and Resolve (NT), to franchise disputes for the National Office of Mediation Adviser, and multi-party disputes involving remote indigenous communities in the Northern Territory. In 2005 he was appointed to facilitate the long standing conflict surrounding the Aboriginal Tent Embassy in Canberra and in 2007 he co-facilitated the Queensland Police Conference on Workplace Harassment-Don't Cop It.
In April 2005 he presented a workshop on dealing with disputes in Aboriginal communities at the University of Queensland Centre for Peace and Conflict Studies Conference and has written articles for the QLD University of Technology Law and Justice Journal, ADRJ, Alternative Law Journal, LEADR, ADR and ADRA Bulletins. In 2006 he presented a paper on Conciliation in the
Federal Magistrate's Court at the 8th National Mediation Conference in Hobart and co-presented at the LEADR Conference in Wellington, NZ and the first Restorative Practices International Conference at Twin Waters in Queensland. He has presented at the QLD Law Society annual conferences and other professional organisations.
He is accredited as a specialist and senior mediator and mentor with LEADR, IAMA, the QLD Law Society, and the Defence Department. In 2006 he was accredited to mediate disputes under the Federal Government's Workplace Relations legislation and is a registered Family Dispute Resolution Practitioner and nationally accredited mediator. He has accreditation with the Hong Kong International Arbitration Centre, the Indian Institute of Arbitration and Mediation, the PNG Supreme Court, and the NZ Dispute Resolution Centre and the NZ International Arbitration Centre.
Tom is an inaugural member of the Australian Mediation Register, the Australian Mediation Association, Brisbane Mediations, Hong Kong Mediator .com, Mutual Mediations, the Mediate Today senior mediator panel, InterMEDIATE and CLE Consulting and is a member of the Produce and Grocery Industry and Horticulture Ombudsman Mediation Panels. In addition to coaching and training in mediation for LEADR, Bond University, he was a also a former Director of LEADR and President of the NT Mediation Association. Additionally, he has also contributed to QUT, UQ, USQ, USC, and the College of Law.
He is an assessor under the new National Mediation Accreditation Standards and conducts supervision for new and experienced mediators and ADR practitioners.
Furthermore, he holds qualifications as a Conflict Coach, Victim Offender Conference Convenor, and as a Mediator in Elder and Aged Care.
He established the QLD Alternative Dispute Resolution Forum in 2003 and has ADR contracts with numerous Government Agencies and community groups such as Shaw Mediation and InterMediate.
AREAS OF EXPERTISE
Here are some dispute categories Tom Stodulka has delivered outstanding results in:
Neighbour disputes

Civil matters

Harassment

Community conflict

Elder mediation

Breach of contracts

Workplace conflict

Criminal matter

s

Commercial conflict

Family mediation

Property disputes

Landlord/Tenant disputes

Family Law

Parenting disputes

Conflict coaching
SERVICES

Dispute Resolution Services
Testimonials
Mr Stodulka is a high quality neutral. He exhibits a strong capacity to identify and elicit unstated agendas of parties and to focus on parties' own interest based negotiations.
Congratulations on the receipt of the 2019 Resolution Institute's Mediator of the Year Award. A well deserved recognition of the work you do.
A huge congratulations for a well deserved award. You make Australia proud and are a great ambassador for your country.
I feel privileged to be your colleague.
Tom effectively managed the mediation with a calm manner whilst keeping both parties very focussed on the outcome.
I found your coaching incredibly helpful and your demeanor helped put us all at ease in a nerve-wracking situation.
I was very impressed with the way you worked to include all voices yesterday and how you drove a successful outcome for all.
I learned a lot from your way of being-your calm, light hearted, warm and wise presence was a joy to be around.